The English Department at Talpiot College focuses on training pre-service, in service and retraining students to be well prepared for teaching in the Israeli education system today and in the future.

Our courses cover the essential, relevant topics of methodology, language proficiency, literacy skills, linguistics, technology and literature. Our lecturers are all experts in their fields within these topics. Several of our courses are given on–line and a specialized, diploma course for "Remedial Teaching" is also available.

Our students enjoy the personal attention including advice and guidance through tutorials. Much effort is invested in the various aspects of teaching practice such as lesson planning and classroom management, in order to provide our students with the best possible preparation for their work in the classroom at both the Elementary and Junior High school levels.

Our program includes: contributions to the local community through dramatic performances in schools, cultural events in the college – guest lecturers, celebrating the lives of Dickens (2013) and Shakespeare (2014) and intensive seminars in Israel and abroad (London). The department has collaborated with colleges and schools in Israel (Ohalo and Al Quasami) and abroad (Japan, Finland, U.S.) in courses dealing with technology. In this way we encourage our students to be receptive to other cultures and also more aware of different life styles and beliefs.
Dr. Sharon Azaria (Author of the following books:"Write Away","You Can Do It" and its teacher's guide , teacher's guide for Succeeding at Reading with Signal C.Q.and the teacher's guide for Radio Fever. Author of a Teacher's Guide for English teachers in Mexico, An active member on the board of ETAI.
Dorit Cohen – M. Ed. Pedagogical Advisor; Head of writing team in English for the elementary school at "Matach" - The Center of Educational Technology – Assessment & Evaluation department; certified in remedial teaching.
Nava Horovitz: past Chair of ETAI, English Teachers' Association of Israel, author of "Themes in Prose and Poetry", "Snippets" and other publications for the Ministry of Education.
Dr. Elaine Hoter: Fulbright Distinguished Teacher, Mofet Institute: co – founder of Center for Technology and Multiculturalism, Winner of Sachnin-Oranim Award for outstanding project for peace and tolerance between Arabs and Jews in Israel 2010
Distinguished Teachers Fulbright award 2009: Vanderbilt University, Nashville TN
CITE/JTATE Technology Leadership Awards 2006 for Exemplary Use of Technology to Teach Content in a Teacher Education Methods Course for the course Issues in deaf culture and the Holocaust.
1996 Prime Minister of England's Award for Excellence in English- given for joint project on the Virtual Classroom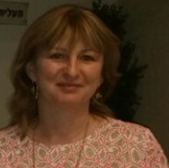 Luba Osztritki : Pedegogical Advisor.
Dr. Shoshan Plavin: English Inspector in the Ministry of Education, Central Region; Contributing Writer to the HOTS Program for Teaching Literature, Min. of Ed; Author of Cloze 1,2,3,4; Take Five, Coursebook for Educational Television.
Dr. Rina Raichlin has finished her PhD at the English Department of Bar Ilan University, on the topic of child bilingualism. Rina is now teaching EFL courses and courses in Linguistics in several colleges.
Dr. Naomi Rokotnitz specializes in cognitive approaches to literature. Publications exploring the intersections between science and literature have appeared in the journals Configurations and Style and in Performance and Cognition: Theatre Studies After the Cognitive Turn (Routledge, 2006). Her recent book is entitled Trusting Performance: A Cognitive Approach to Embodiment in Drama (Palgrave Macmillan Press, 2011). She also teaches at Pelech High School
Carrie Rom: Recipient of Ministry of Education Prize for Outstanding Teaching, Coordinator of Debate and Diplomacy Program at Tichon Hadash Herzliya, Expert in the National Literature Program and Bagrut Assessment in English, Member of National English Advisory Committee for the Israeli Ministry of Education.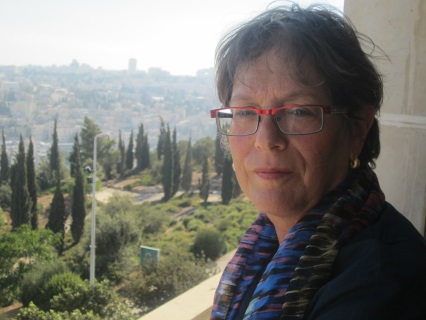 Dr.Reina Rutlinger- Reiner has her first degree in English, second degree in Theater Studies and her Ph.D in Sociology and Anthropology. Her book "The Audacity of Holiness: Orthodox Women's theater in Israel" was published in Hebrew in 2004, won a translation award from Brandeis University and will be published in English as an e version, on the Brandeis site, in 2014. She has published several articles dealing with the connection between theater and social change within the national religious faction in Israel. From 2010-13 she was the head of an interdisciplinary research group at the Van Leer Institute together with Prof Sylvia Fogel- Bijaoui on the topic of Families in Israel. Together they edited a special edition of the journal Israel Studies Review on the topic. She is now doing research on Dutch Jewry and has received grants from the Center of Dutch Jewry and Talpiot College to continue this project. Reina has joined a 'think tank' on the topic of Artivism, taking place in the Mofet Institute.
Reina Rutlinger Reiner has been a member of the staff in Talpiot College since 1991, first in the EFL department while holding positions as a high school teacher and head of the Theater and the English Departments in the Ulpana for the Arts in Jerusalem. She later decided to devote her full attention to training students in the English department of Talpiot College. She encourages her students to become critical, broad minded thinkers and creative teachers. She was one of the first lecturers to teach online courses and this year she has joined the Mofet – tec staff and is teaching a course Exploring Cultures through Literature in English collaborately with lecturers from Ohalo and Al- Quasami College.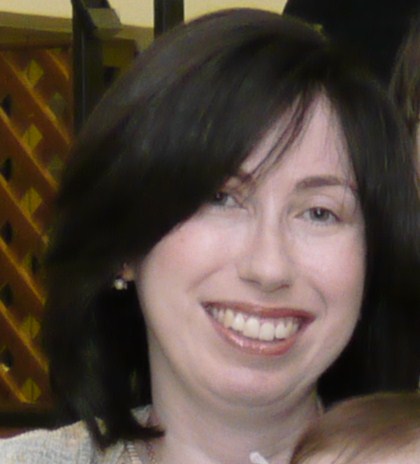 Esther Schupak has recently completed her doctoral studies at Bar Ilan University and is awaiting approval of her dissertation. At Bar Ilan she received a Presidential Fellowship as well as the Rector's prize. She has taught at Bar Ilan University and University of Maryland, as well as several high schools and colleges in Israel.At Talpiot she teaches Children's Literature and a Writing Workshop.
Hanne Solomon: Pedegogical advisor, Pedagogical coordinator of the MA TESOL program at Tel Aviv University.
Dr. Dorit Talor- Reize: English teacher at Onn school, Author of EFL materials , Ministry of Education.
Dr. Judith Weinberger Lobel: Senior Educational Diagnostician, LD advisor for the southern Kibbutzim schools, Author of Mikud books for Bagrut and Friendly Texts (Reches).

ב 12 לפברואר 2013 המרצה נאוה הורוביץ, קיבלה פרס הצטיינות על תרומתה בהכשרת מורים ופרחי הוראה במערכת החינוך, ועשייתה רבת השנים למען כלל אוכלוסיית המורים לאנגלית בישראל
ב 7 לפברואר, חגגו ברחבי העולם את יום הולדתו המאתיים של הסופר הבריטי הידוע, צ'ארלס דיקנס, גם בחוג לאנגלית ציינו את האירוע בסדנה שהעביר נציג המועצה הבריטית לתרבות, מר ליאו סליבן. סטודנטיות החוג שהציגו קטעים מתוך סיפוריו, למדו על האיש וניתחו כמה יצירות וגם קינחו ב"תה" אנגלי משובח ומאכלים בריטיים טיפוסיים.
At the end of the semester break, students of the English Department went on a three- day seminar.
Day 1:
A visit to the American International School was hosted by Ada Ronen who gave us a tour of the amazing facilities: library, theater, art rooms, the grounds and an explanation about the school and its special population. We also met the principal of the junior high school and attended lessons of English as a foreign language and a student- council meeting. We felt as if we were abroad, actually visiting an American school.
Then - to the Tel Aviv museum. For some of us , it was a first visit to the museum – others had not been there in a long time. Besides viewing the exhibits, we talked a bit about the importance of Art Education.
Day 2:
We met in freezing, cold Jerusalem. First we were invited to the American Cultural Center where we saw a documentary film about the students who participated in the educational experiment known as The Wave. We then had a video conference of an hour with the teacher, Jones, himself .We were very moved by his candidness and his willingness to share his ideas about education. Amongst the most interesting comments he made was "not to work alone- to always find partners for your dreams and educational aspirations and not to fear – to act on what we believe in".
After a wonderful lunch at which we were joined by Prof .Lynne Young , a lecturer of Linguistics from Canada, we went to the Supreme Court for a tour in English. Then, although it was raining 'cats and dogs', some of us went for "mincha" prayers 'across the street'- right opposite the Supreme Court is the tomb of Rabbi Zvill, a pilgrimage site.
We met again in Kibbutz Ramat Rachel. There we celebrated Sharon's birthday and Sharona organized an activity connected to the play in English (The Giver) which we were about to see. The night was spent in the Lev Yerushalayim hotel in the center city.
Day 3:
It seemed like it was going to snow but after a good night's sleep in the hotel, the students, divided into small groups managed to get to the four bilingual kindergartens to see how they 'work'. Later on, the whole group met in Bakaa at the Jelly Library which services many English teachers and encourages them to get their pupils to read good literature. There we also met two new immigrants from England and the States and heard how they manage without their extended families and how they retain the children's English.
As a "FINALE", we went to Reina's for lunch and there we met and had a talk with the well-known Sue Kerman, who has written many textbooks and has recently published a novel about 19th century Jerusalem.
We completed this wonderful seminar very different people from the ones who had begun this three day adventure.
I would like to take the opportunity to thank Nava for encouraging this initiative and also actually supporting it financially together with the administration of Talpiot College, especially Mr. Benny Bahagon and Mr. Yaacov Soler. We have gained a lot from this intensive learning experience not only about teaching English but also about education in general. Special thanks to Miri and Oranit , the Jerusalemites who helped me with the small details – those which really make all the difference. Last but not least - to all of you wonderful young people who were so positive about everything!