M.Ed. Program in English as an International language
Requirements for Admission
B.A. or B.Ed. in English Linguistics or Literature from a recognized academic institution
Teachers License or Teachers Certificate recognized by the Ministry of Education
Three years of experience in teaching English as a foreign language
Personal Interview
Admission of up to 10% of students who do not meet the admission requirements of the program will be possible, for reasons such as: increasing access to higher education in Israel, unique needs of diverse populations in Israel and the multicultural nature of society and for special personal and academic issues.
Office Registration:
Tel:   1800-071-500
e-Mail:  rishum@talpiot.ac.il
Program Structure
The program involves four clusters of courses: (1) Foundation courses in writing, research methods and grounding in linguistics, (2) Pedagogy with a focus on the newest technologies in language teaching and collaborative learning, (3) literature with an emphasis on immigrant literatures, and (4) language policy in an international context.
Duration: Two years
Foundation Courses: 6 hrs
Courses in English  15 hrs
Final Project workshop: 2 hrs
Total: 23 hrs
Introduction
The M.Ed. program at Talpiot College focuses on English as an international language. We believe our globalized world requires English teachers in Israel to broaden and deepen their knowledge of English and become familiar with new pedagogies in order to prepare their pupils for life in a global world where most communication – from shopping and entertainment to connecting with experts in specific fields – are conducted in English.
The program encourages teachers to become educators who encourage growth, curiosity and joy of discovery in their classrooms while engaging in authentic communication in English. By acquiring a high level of academic competence involving theoretical knowledge relevant to the field of teaching English as an international language together with innovative pedagogy, our M.Ed. students become independent and critical thinkers and practitioners. They shift their focus and emphasis from outdated teaching strategies to pedagogy involving the latest technology and project-based learning which stresses the need for communication, negotiation and collaboration. Our graduates are able to prepare their pupils for a constantly changing reality and become agents of cultural sensitivity and issues related to multilingualism and multiculturalism.
The courses are designed to gain in-depth knowledge of recent theoretical work in the fields of Educational Linguistics and Language Policy, Literary and Cultural Studies, and Pedagogy with an emphasis on Educational Technology.
Faculty
Prof. Joel Walters – Department Head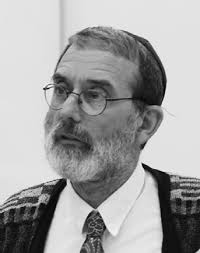 Dr. Elaine Hoter – Program Founder
Dr. Sveta Fichman
Dr. Melodie Rosenfeld
Dr. Michal Shuster
Dr. Jen Sundick
Course Offerings
I Foundation Courses
Course Name: Creative Writing Workshop
Instructor: Dr. Melodie Rosenfeld
Format: Blended
Credit: 1 Hour, Semester I
The course aims at improving and encouraging the students to experiment in writing within a supportive framework. This course aims at stimulating the students to widen and deepen their awareness of the mechanisms of storytelling and narrative alongside the opportunity to perfect their written proficiency and also to allow them to use figurative literary techniques. It will relate also to how technology can aid the writer. The creative writing exercises will be edited by peers engaging in constructive peer criticism. The students will become more aware of linguistic structures used in certain registers of the English language.
Course Name: Academic Writing
Instructor: Dr. Sveta Fichman
Format: Lecture
Credit: 1 Hour, Semester II
This workshop aims at improving and developing the students' academic writing skills required for research. It also aims at reinforcing and practicing constructive peer criticism and evaluation in addition to effective collaboration and awareness of the process involved in writing an academic paper coherently and citing sources according to standards.
Course name: Quantitative and Qualitative Research Methods in Education
Instructor: Dr. Sveta Fichman and Professor Professor Joel Walters
Format: Lecture and Workshop
Credit: 2 Hours, Semesters I & II
In the first semester we will study quantitative research and the second semester qualitative. The course will be given in the first year of studies so that the students will have a greater understanding of academic research as well as the tools to carry out their own research. The course will be given in a workshop format, where students will discuss with the lecturers and peers how to conduct research on topics connected to teaching English as an international language. The qualitative research will include the narrative approach and action research. The tools acquired in this course will enable the students to understand and analyze the findings of academic research and prepare them for a mini-research project conducted at this initial stage, and for the final project which will be completed at the end of the program.
Course Name: Introduction to Linguistics
Instructor: Prof. Joel Walters
Format: on-line
Credit: 1 Hour, Semester I
The course assumes general intellectual curiosity and intends to provide an overview of modern scientific linguistics relevant for English teaching. Core areas include morphology, syntax, vocabulary,  semantics, pragmatics, phonetics, phonology. Other topics covered are: language acquisition, language processing, bilingualism, sociolinguistics, neurolinguistics, language and aging.
Course Name: Bilingualism / Multilingualism
Instructor: Dr. Sveta Fichman
Format: Lecture
Credit: 1 Hour, Semester I
The goal of the course is to analyze linguistic, cognitive, and social dimensions of bilingualism and their relevance in education. Some topics to be covered are the development of bilingualism, linguistic behaviors of bilingual speakers, the psycholinguistic foundation of bilingualism, the relationship between language and identity, and the ways in which the status of English as a global language affects multilingualism in Israel for Hebrew, Arabic, Russian and Amharic native speakers. Each student will write a paper and give a presentation based on one of the topics of the course.
II Literature Cluster
Course Name: Immigrant Voices through Literature
Instructor: Dr. Jen Sundick
Format: Lecture
Credit: 1 Hour, Semester II (not offered in 2020-2021)
This course will look at a variety of immigrant texts as a means of refreshing some basic concepts of literary analysis. We will consider issues such as first and second generation texts, the pain of immigration, marginal status, stereotyping. Some texts will reflect students' status as teachers of language and literature and will model using these texts in the TESOL classroom.
Course Name: The Short Story
Instructor: Dr. Jen Sundrick
Format: Lecture
Credit: 1 Hour, Semester II
This course introduces students to the short story. Students will become familiar with the basic structure and approach of the short story, and will explore different types of short stories from a variety of time periods and covering a range of topics. Class activities will offer students a range of strategies that can be used to teach short stories in the classroom. Writers include: Alice Walker, Chimamanda Ngozi Adichie,  Roddy Doyle, Grace Paley, and Kurt Vonnegut, Jr. 
Course Name: Diaspora English Literature
Instructor: Dr. Jen Sundick
Format: Seminar
Credit: 1 Hour (not offered in 2020-2021)
This course will introduce students to some of the literatures written by English speakers in English diaspora communities where the dominant language was not English. Most of these texts were written when the country in which the writer was living was still a colony of England. The students will discuss and write about the usual subjects of literary study, namely, language, genre, narrative voice, plot, theme, and characterization. But the historical contexts of fiction will be the central focus of the course, with students studying the variations of all of the above topics that are due to the specific colonial and or diaspora contexts. Language and ethnic variety will be focal.
III Pedagogy and Technology Cluster
Course Name: Emerging Educational Technologies
Instructor: Dr. Elaine Hoter
Format:  Workshop and Lecture (Blended)
Number of Hours: 2 Hours, Semesters I & II
This course will give the theoretical background and models for integrating technology in English language teaching. The participants will make their own online project collaborating between pupils from different background/cultures based on a model or combination of models. The students will carry out the project in the school system applying cutting edge emerging technologies in order to enhance language learning.
Course name: Debate and Rhetoric
Instructor: Dr. Elaine Hoter
Format: Lecture
Credit: 1 Hour, Semester I
In this course students will have the opportunity to improve their public speaking skills through learning about debating and giving a variety of presentations as well as participating in several types of structures, partnered or class debates. The goal is to provide the students with a wealth of experience participating in different deliberative settings.
Course Name: Individualized Learning Differences in English as a Foreign Language
Instructor: Dr. Melodie Rosenfeld
Format: Lecture
Credit: 1 Hour, Semester II
This course will introduce the theoretical aspects of Individual Learning Differences (ILDs) to participants who are instructors of English as a foreign international language and who are engaged in school leadership. In the 21st Century, effective educators appreciate the impact of ILDs, have a wide repertoire for dealing with pupils' learning differences, and show patience towards pupils who learn optimally in a wide variety of ways. Participants will investigate the theories, models, methods and research literature as well as engage in research concerning their own and colleagues' individual learning differences so as to raise their knowledge and sensitivity to this timely topic. Participants will become familiar with the latest research literature and expect to undergo changes in their own language, beliefs and practice concerning individual learning differences. Dr. Rosenfeld has been involved in teacher development and research in the area of ILDs for almost two decades.
Course Name: Literacy Development of English for Pupils with Reading Difficulties
Instructor: Dr. Melodie Rosenfeld
Format: Lecture
Credit: 1 Hour (not offered in 2020-2021)
This course will introduce the theoretical aspects of developing literacy in English, a foreign international language, specifically for learners with reading difficulties. Students will examine the theories, models, methods, and latest research related to teaching literacy to pupils with learning challenges. Emphasis will be placed on the changes that have taken place over the past decade making it necessary to learn English, an international language, as the key to communication in our globalized world leading to success in pupils' studies and their future endeavors.
Focus will be placed upon the cognitive aspects in lower-level and higher-level processing. Lower-level processing will be examined including word recognition, phonological awareness, semantics, syntax, orphology, automaticity and fluency. In addition, higher-level processing which contributes to the comprehension process will be examined with emphasis on memory, implicit and explicit learning, and schema. Social context, foreign language and specific tools will also be considered. Analysis of the research and different methods of intervention, diagnosis and correction will enable students to implement appropriate pedagogy for their pupils with learning challenges.
Course Name: Discourse Analysis
Instructor: Dr. Sveta Fichman
Format: Lecture/Discussion
Credit: 1 Hour, Semester II
Discourse Analysis has highly influenced EFL teaching practices since its inception in the 1960's and 1970's. This course is designed to provide EFL teachers with both the theoretical background and the practical tools to enable them to use Discourse Analysis to enhance their own teaching methods. The course is divided into three sections. In the first section the field of discourse analysis will be introduced and explored. The second section focuses on the impact discourse analysis has had on EFL pedagogy. In this section we will also analyze the revised English curriculum in light of current discourse-based research. The third and final section provides the EFL practitioner with practical uses of discourse analysis to implement in the classroom.
IV Educational Linguistics and Language Policy
Course Name: Topics in English as an International Language
Instructors: Prof. Joel Walters and Guest lecturers
Format: Lectures, Workshops, Simulations
Credit: 2 Hours, Semesters I & II
This course will bring to the Talpiot campus the leading figures in English language teaching and language learning, multilingualism/multiculturalism, educational technology and policy. Modules in the course in previous years have included:
Negotiations and Conflict Management in a Global Context
Instructor: Arik Segal
For most of us, our days are filled with negotiation and conflict. They range from low stakes disputes about meeting schedules to high stakes clashes about hiring or strategic direction, and from casual debates to formal boardroom contractual agreements. Effective negotiators get the most out of disputes, not just in terms of the instrumental value they carry away, but also in terms of the relationships and reputations they leave behind. For English teachers negotiating and conflict management skills are needed as an integral part of their role as agents of culture and educators. Understanding the cultural issues and  using English as an international language in these contexts will enhance the student's  self- confidence  and give them strategies to handle various complex educational dilemmas.
Israeli Language Policy
Instructor: Dr. Manal Yazbak abu Ahmad
Israel is a complex multilingual speech community, with Hebrew as the dominant hegemonic language and a large number of minority languages fulfilling various functions and fitting various niches in the sociolinguistic ecology.  Teaching English in this situation requires an understanding of language policy and of the role that language can play in society.  The course will start with the historical background, showing how the current situation developed in the 19th and 20th centuries. It will consider the language practices of the speech community: when each language is used, the language beliefs of members of the community what they think is appropriate and desirable for each language, and the language management activities for each language including educational language policy.
Translation and Culture
Instructor: Dr. Michal Shuster
This course will deal with language-culture connection and the study of language learning from a translation point of view. It will focus mainly on translation as a cultural challenge, translatability, voids in translation and using translation skills as means of increasing meta-linguistic ability.
Course Name: Multiculturalism
Instructor: Dr. Elaine Hoter
Format:  on-line
Credit: 1 Hour, Semester 1
The course Introduction to Multiculturalism and Cultural Diversity deals with the complex issues that are connected to our lives: identity, culture, prejudice, stereotypes and connections between different groups in the global world. The topics are studied through entering a virtual world and taking on different identities; watching interactive videos that demonstrate the theoretical topics of the course; participating in forums composed of students from different cultures and geographic area. Students will also study how to incorporate intercultural education in their classes.
Course Name: Sociolinguistics
Instructor: Dr. Joel Walters
Format: Lecture
Credit: 1 Hour (not offered in 2020-2021)
The field of sociolinguistics deals with ways in which language serves to define and maintain group identity and social relationships among speakers. This course will survey the various areas of research in sociolinguistics: multilingualism in its various forms (e.g., language choice, diglossia, pidgins, and creoles), language planning (with special emphasis on issues relevant to situation in Israel), language death, geographical and social variation, language and gender. Our scope will also be extended to address the educational consequences of linguistic and cultural diversity.
Course Name: Cross-Cultural Aspects of World Englishes
Instructor: Dr. Sveta Fichman
Format: Seminar
Credit: 2 Hours (not offered in 2020-2021)
The aim of the course is to examine the establishment of English as the international language of today. This includes not only the spread of English but also the emergence of English dialects over many parts of the world including south and east Asia, and the development of English-lexified pidgins and creoles in the Caribbean and Pacific regions. In this seminar we will also analyze the changes in spoken and written English, the language used throughout the world in the 21st century in the various spheres of human activity.
Seminars and Advanced Courses 
Course Name: Collaborative EFL Teaching and Learning
Instructor: Dr. Elaine Hoter
Format: Seminar
Credit: 2 Hours, Semester I & II
After observing and experiencing collaborative learning using English as an International language, students will practice using online collaborative tools in their teaching. They will become familiar with the models for online learning and collaborative learning and different strategies for collaborative learning for specific purposes using technology.  They will become proficient in teaching with the use of technology. They will give synchronic lessons in the form of webinars, combining voice and video web tours, polls and presentations as well as a-synchronic activities using open and closed resources as learning tools.
Course Name: Seminar in Linguistics
Instructor: Dr. Sveta Fichman
Format: Seminar
Credit: 2 Hours, Semesters I & II
The aim of the seminar is to explore pragmatic knowledge of native speakers and of learners of English as an International Language. We will analyze a variety of aspects of language use and examine differences and similarities across languages. Objectives are to enable students to give students the tools to investigate pragmatic aspects of language such as politeness, humor, irony and sarcasm, certainty and uncertainty, etc. and to examine implications from educational, linguistic, and cultural perspectives. Students will be guided through the process of choosing a topic, conducting a literature review, collection, coding and analysis of data, and writing a research report.
Course name: Final Project Workshop
Instructor: Prof Joel Walters and Lecturers in the Program
Format: Workshop/Mentoring
Credit: 2 Hours, Semesters I & II
The final project will enable the students to apply newly acquired theoretical knowledge on teaching and learning skills. All second year students will participate in this department workshop where they will receive guidance, support and peer evaluation through the process of researching and writing their final project. In addition, they will meet individually or in small cohorts with mentors and the instructor in the course.